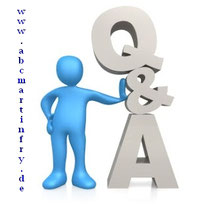 Dear all,
Martin sent me today the answers to our Q&A refering to the upcoming 30th anniversary of "The Lexicon Of Love":
___________________________
Q: Will there be a second performance with the BBC orchestra?
We played Manchester and Sheffield in 2009 with the Manchester Camerata Chamber orchestra. That was brilliant too.
Plans are being put into place to play a similar show to the Albert Hall gig. I'll keep you posted.
Q: Will Trevor Horn be involved?
Trevor's a very busy man. I doubt it. He provided a fantastic speech as introduction to the Lexicon of Love performance in 2009. Who knows?
Q: Will Anne Dudley be involved?
That would be great too . Anne Dudley did a brilliant job conducting the orchestra and tightening up the arrangements. Anne's an incredible talent.
Q: Will former ABC band members be involved?
David Palmer is fairly occupied playing drums with Rod Stewart in the USA. I'm sure he would be up for it if he could find the time.
Q: Are those performances UK exclusive?
I'd love to play the ABC orchestral shows all around the world but it's an expensive show to stage. We shall see.
Q: Is Germany involved ?
Love to play Germany with the orchestra. I was lucky enough to be a performer in the Night of the Proms that travelled all around Germany a few years ago.
This involved an orchestra, a choir , Meatloaf and a cast of thousands. Some of the best acoustically designed concert halls are in Germany.
Q: Are the USA involved?
No plans to play Carnegie Hall or the Hollywood Bowl as yet.
Q: Will there be a 30th anniversary special edition CD/DVD/Blue Ray or vinyl collectors edition planned?
The Deluxicon of Love , a special edition CD was released by Universal a few years back. There are no immediate plans to put anything else out.